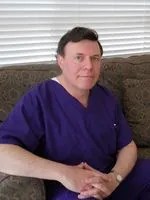 Dr. William Marchi, DDS, MSD
Dr. Marchi is a graduate of Loyola University School of Dentistry (General Dentistry) and Indiana University Purdue University School of Dentistry (Periodontics and Oral Medicine). Dr. Marchi completed a 1 year general practice residency at the VA at North Chicago and Great Lakes Naval Base. He completed a 2 year residency at the VA in Indianapolis, IN and Rileys Childrens Hospital - Indianapolis. He then practiced at the VA in Bay Pines, FL and was a courtesy clinic professional at the University of Florida clinic at St. Petersburg. At his last hospital and university clinic, he helped train over 20 general dentists in periodontal surgery. He has extensive experience treating the medically compromised patients with periodontal problems. Dr. Marchi is on staff at Sacred Heart Hospital.
Dr. William Marchi has been a dentist since 1982 and a Periodontist since 1986. In 1993 Dr. Marchi attained Diplomate status in Periodontics and Dental Implant Surgery from the American Academy of Periodontology, recognized by the American Dental Association as the official organization for periodontists.
Dr. Marchi enjoys bicycling, photography, golf (poor handicap) and Rotary. Dr. Marchi always emphasizes conservative, well proven treatment. We treat the complete person, offering conscious sedation for surgical procedures. Our staff wants your visit with us to be comfortable and as stress free as possible. We really do cater to cowards!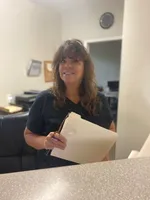 Debra
My name is Debra and I have been in the dental field since 1997. Before moving to Florida from Southern Oregon in 2019, I worked in a periodontal office for 18 years. I love the personal relationship that dentistry allows and I strive to provide a pleasant and positive experience with all your administrative needs and concerns. I enjoy being part of a team that truly cares about oral health. I am excited to see and explore all that Florida has to offeer with my husband of 33 years. We have two grown sons and two beautiful grandchildren. I enjoy crafting, gardening, cooking, and spending time with family, especially on Florida's beautiful beaches.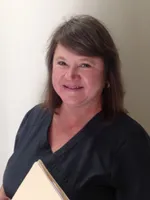 Kris
Hello! My name is Kris and I have been in the dental field since 1992. I graduated from PSC (formerly PJC). I have 2 beautiful children and a dog that I love spending time with. I also love to spend quality time with my patients. Being positive and having a good bedside manner comforts my patients. I treat people as I would like to be treated.
Heather
Registered Dental Hygienist
Hi , my name is Heather. I have been practicing for over seven years since graduating from Meridian Community College in Meridian, Mississippi with an associate's degree in applied science. I am happily married with a beautiful and very active little girl. I love spending quality time with each of my patients. I am grateful to be a part of their overall oral hygiene care.